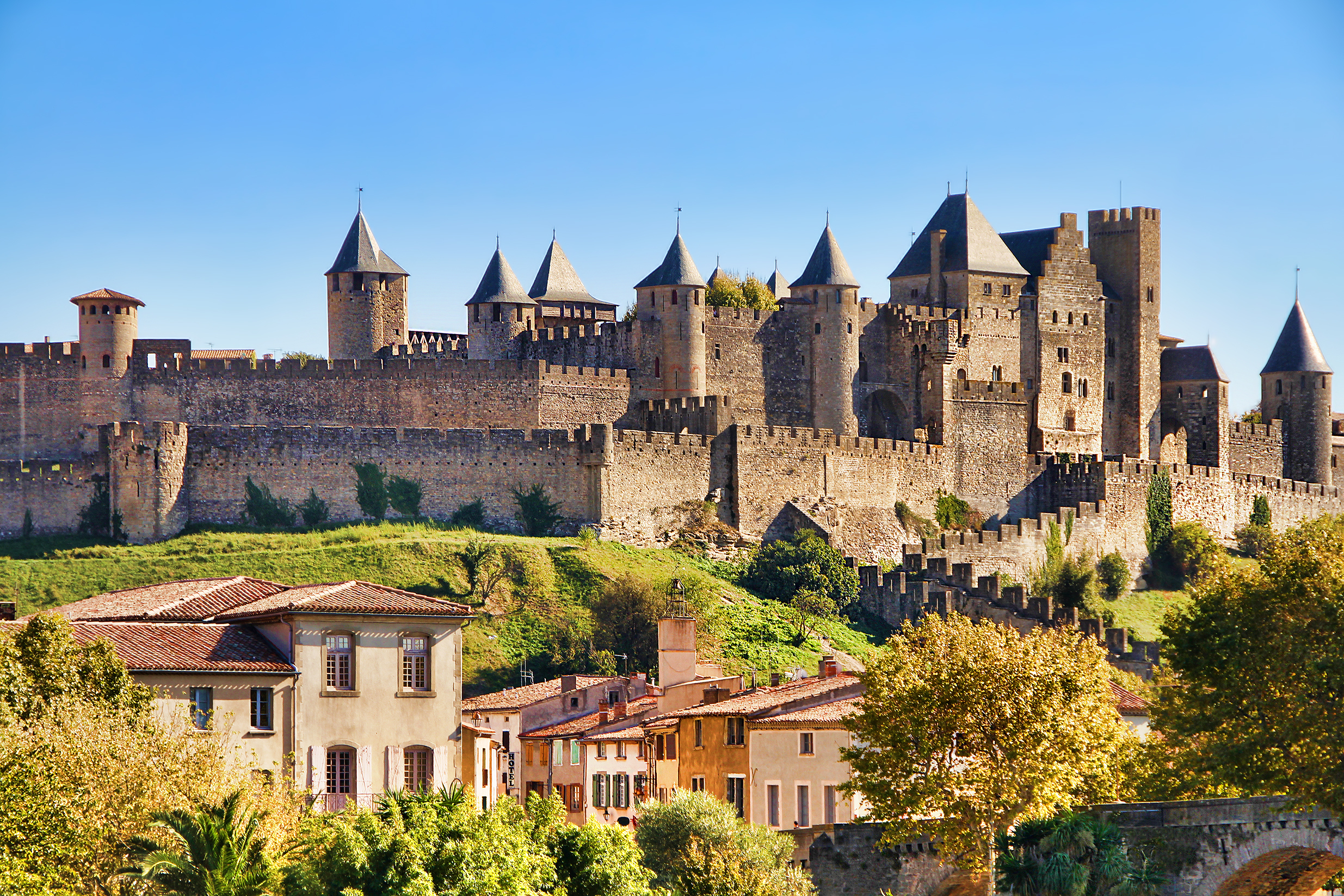 Perched on a hill, the medieval city of Carcassonne is France's second-most visited tourist
spot after the Tour Eiffel and is deservedly a UNESCO World Heritage Site. Carcassonne is
located just over 30 minutes by car from Hameau de Montcabirol, through beautiful countryside.
The fortifications surrounding the city are like something out of a fairy tale. With its two
outer walls, fortifications and turrets it looks more like a castle than a city. Inside the wall
are a maze of small streets full of beautiful old buildings, shops to browse and squares
where you can stop for a coffee, a drink or a meal.
Around the city the ramparts and 52 towers go on for three kilometres. You can walk the
whole circuit of battlements, starting your tour by entering via the Château Comtal. Here
you can pick up an audio guide which will enhance your visit with information about how
the walls were built and restored and much more.
Pay a visit to the Basilica of Saints Nazarius and Celsus, which was built over hundreds of
years, making it a rare mix of gothic and Romanesque. In the choir, the long central stained
glass window is one of the oldest outside northern France.
Carcassonne is not just about the old city, the lower city is also worth a visit. It is an easy
walk over the bridge, from where you can look back on the magnificent walls.
Known as the Bastide de Saint-Louis, it was built in the 13th century. Much quieter than the
bustling fortification above, the streets are wider and have a variety of shops, bars, cafés
and restaurants.
Start your visit at Place Carnot where restaurant tables spill out onto the square,
surrounding the Fountain of Neptune. 
Talking of restaurants, here are our current five favourite restaurants in Carcassonne
(not all have websites so some links direct to alternative pages):
1. Adelaide
2. Comte Roger
Disagree? Let us know so we can inform our guests.
To find out more about what do do and where to go around Carcassonne, check these sites out:
The Crazy Tourist
Office of Tourism