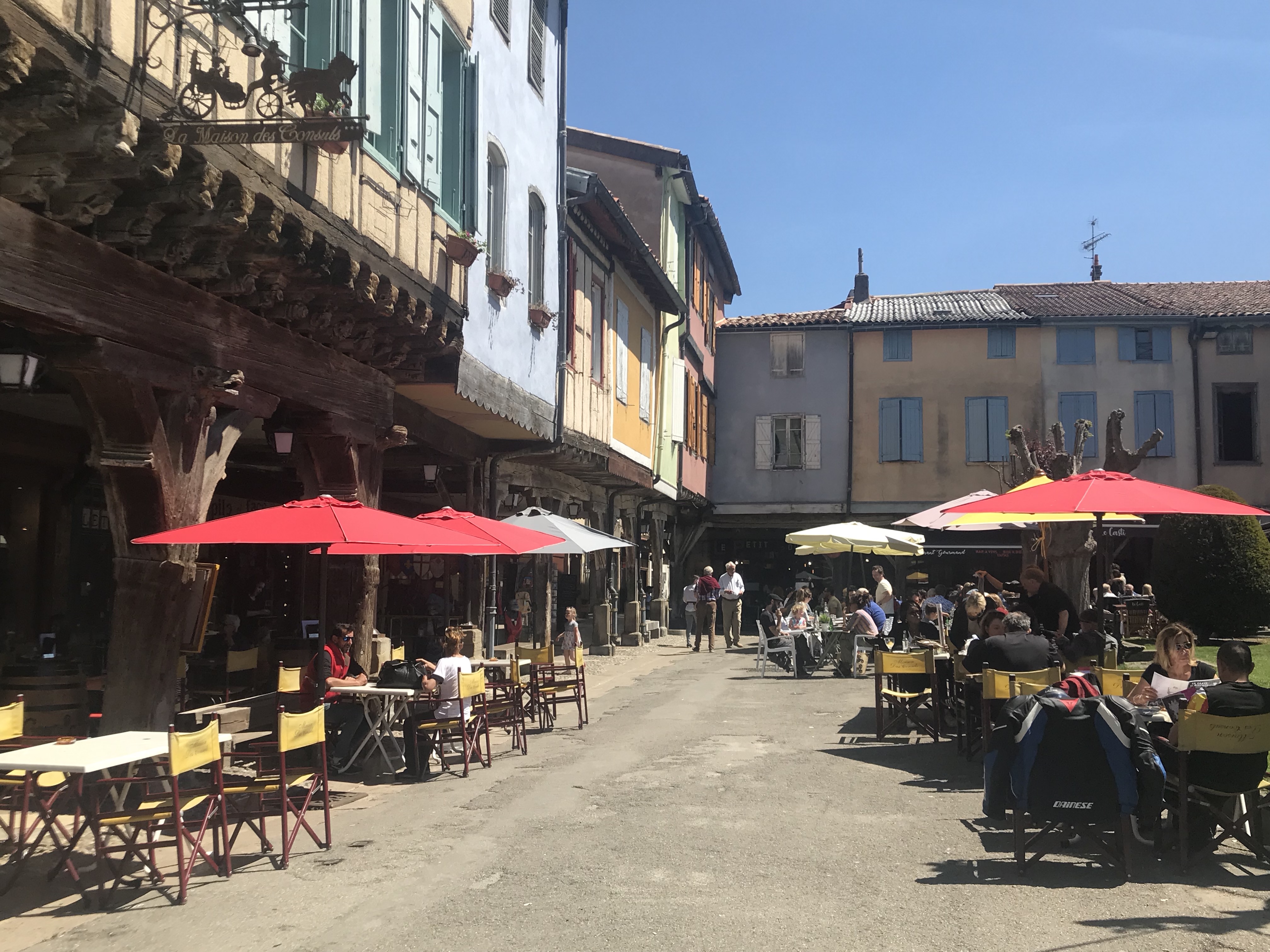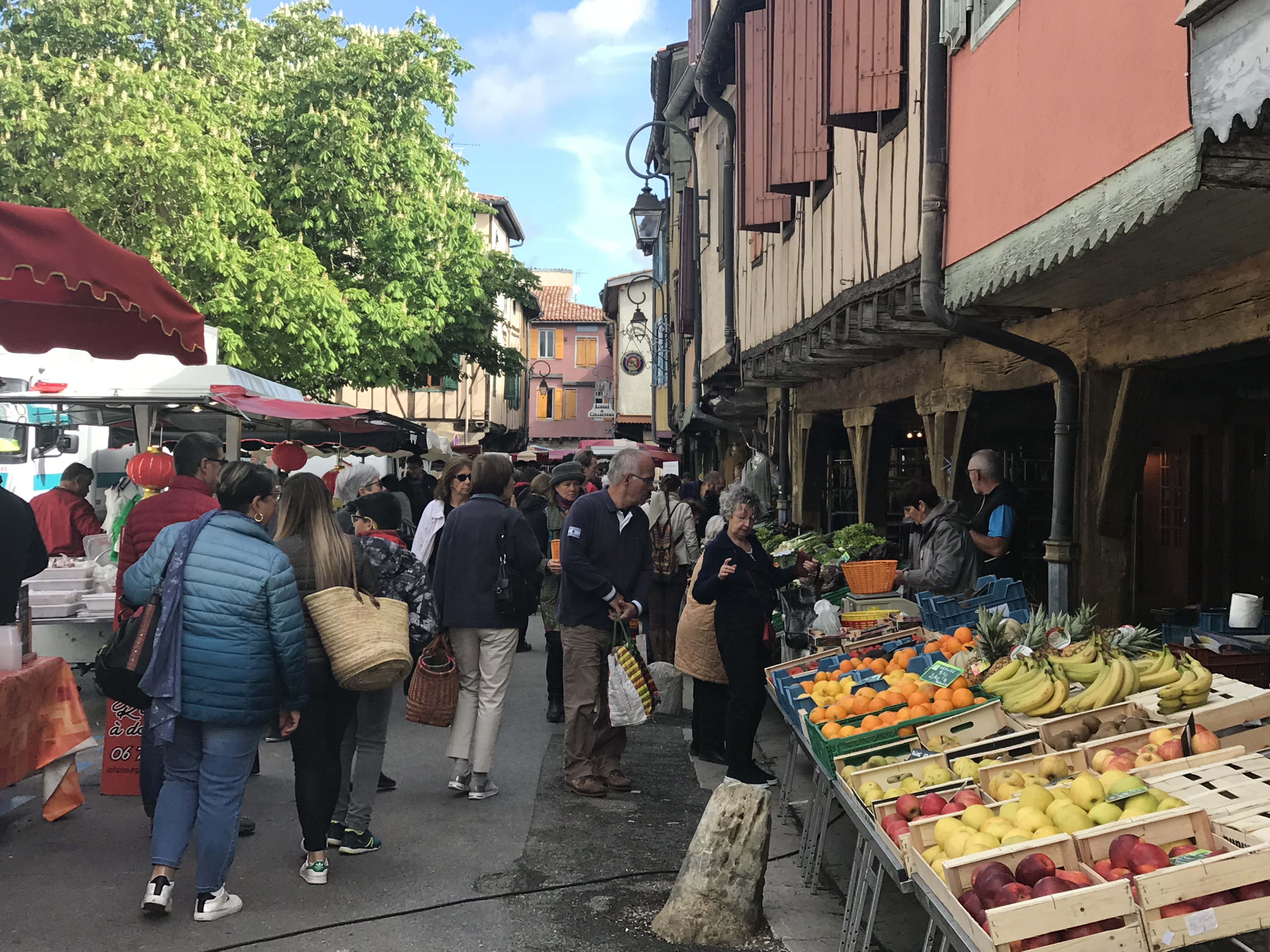 Just a few minutes' drive from Montcabirol is the ancient bastide town of Mirepoix.
The Place du Maréchal-Leclerc is one of the most beautiful medieval squares in Europe. Surrounding the central square, the Place des Couverts, are colourful timber-framed houses, painted in a variety of pastel shades. It is worth taking time to admire the woodwork involved in creating these houses, some feature massive beams and a variety of fascinating carvings.
The shaded ground-floor arcades offer the chance to browse the shops or just sit and watch the world go by from a variety of cafes, bars and restaurants.
The weekly Monday market is not to be missed and is considered by many to be their favourite market in France. You will find a large mixture of stalls selling everything from antiques, clothes, bric-a-brac and an amazing variety of fresh local produce.
Perhaps a little-known fact outside the area is that Mirepoix has given its name to the basic starting point of aromatic chopped vegetables consisting of carrots, onions, and celery.
Take time to visit the cathedral of Saint Maurice, just off the square. This gothic style cathedral is the second largest single-naved church in Europe and is a classified Historic Monument.
The tourist office is situated in the square and there is a SuperU which, along with all the usual household products, has a good fish section and a wide selection of wine and cheese.
A Little Bit of History
During the crusade against Cathares in 1209, Simon de Montfort took the feudal château, situated on the right bank of the river Hers and gave it to his loyal lieutenant Guy de Levis.
In 1279, the barrage at Puivert ruptured and caused massive flooding, destroying the whole village and sparing only the château.
In 1289, Guy de Lévis decided to rebuild the town on the left bank of the river Hers. The town was reconstructed in the form of a bastide, with the large central square that you see today.
Want to learn more about the history of The Cathars? Cathars in the Languedoc is a useful site containing lots of information about the Cathars, their beliefs and their history.